Along with all the marketing hype and social hysteria about Apple's new iPad there have been some murmurings about what else it might be — "else" being "more than a cute toy"  or "more than a huge iPod or big  iPhone".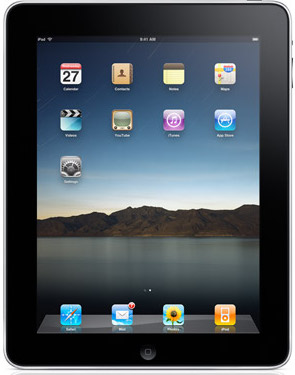 Rob, of Fighting Monsters With Rubber Swords, has a young daughter who is about to experience the new challenges of middle school.  Schuyler communicates using an assistive  device, and  Rob writes about how the über-cool iPad may help to bridge a portion of the gap between Schuyler and her peers — a gap which he, like many similar parents, sees widening as time goes on.The social benefits of an assistive device that looks like something anyone would want aren't to be minimized, but I was also intrigued by a post written by Asthma Mom (via Rob's twitterfeed), who imagines how an iPad might be used as a physician's aid:
Now picture the pediatrician or ER doctor whipping out an iPad, showing you a video of a bronchospasm-induced coughing fit, and saying, "Does your kid ever sound/look like this? Because this is asthma."Or imagine if your pediatrician could play recordings from the R.A.L.E. Repository of Lung Sounds, instantly and right there in the examining room, so you can understand exactly what kind of respiratory symptoms to listen for at home.
Yes, you could leave the ER, and check out the videos and sounds on your home computer (and probably will, if you're sent home with links, or search yourself).  But the potential of the iPad, or future devices like it, exists in its hand-held nature, and its bright, readable screen.Patient education is a critical component of effective medical management, and one that is increasingly poorly implemented, if it's addressed at all.  Sending patients home with scantily, or badly, written brochures is not really an optimal approach.  Being able to access visual and audio aids in partnership with a medical educator is a whole different story.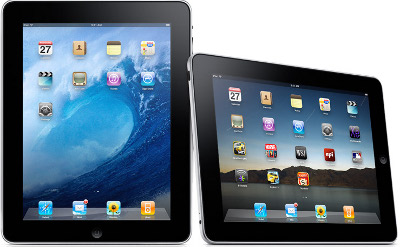 Sharing information on a laptop is theoretically possible, but isn't practical in most medical settings; they're too cumbersome and too awkward to hand off from one person to another.  The monitor your doctor increasingly spends his or her time staring into during your office visit isn't any more sharing-friendly, anchored as it is on a desk or table in front of the doctor.The iPad changes all that; multiple viewers  can see the screen as easily as a shared piece of paper, and, if a closer look is needed, it can be handed back and forth as easily as a trade paperback.  (Maybe more easily, as there are no pages to manage.)It will be interesting to see how utilization of the iPad (and its eventual imitators) plays out; those of us with special interests of all sorts might want to keep a close eye on developments.